Gambling is a game of ups and downs. What games you choose to play has a big impact on the possible results; some people want to place a few bets and feel satisfied if they take home a small win, whereas others prefer to bet big on high variance games hoping to catch that dream hit where the slot pays out thousands of coins.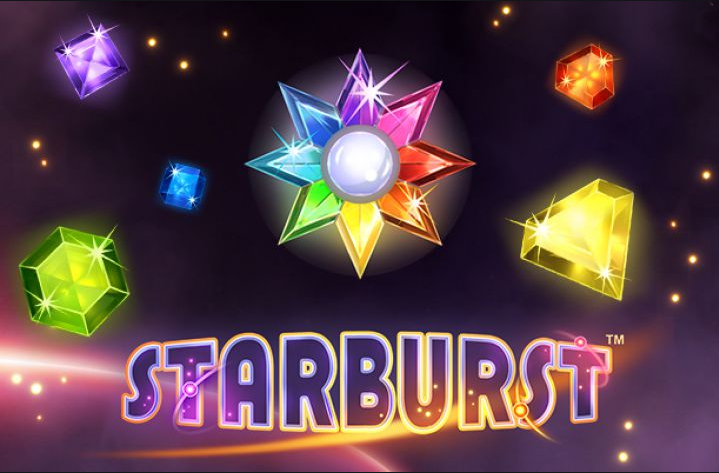 For these types of players, a low or medium variance game simply does not have the potential payouts to make such a dream cashout possible. Over the years Net Entertainment has released plenty of slots that can go nuts when running hot, but only a select few are capable of producing insane wins in a single spin or bonus round. On this page we will present a list of the five best paying Netent slots for you to try in online casino's with Net Entertainment software.
4. Pyramid: Quest for Immortality
---
Dead Or Alive (Sticky Wilds)
One of the most popular slots when it comes to hitting big wins is NetEnt's Dead or Alive (or DoA), an excellent choice since it offers extended playtime and can produce those killer wins that get your heart pumping. Only a select number of online gambling games on the web are capable of returning wins over 5000 times the wagered amount and Dead or Alive slot can pay out even more (winning screenshots have been uploaded to forums showing wins up to 8000 times stake). These wins are achieved by lining up sticky wilds in the correct places very early on in the Dead or Alive bonus round. With such grand prizes, it's not wonder that only a select few casino's (like Mr Green) will allow you to play DoA on the highest possible bet of 4,50 per spin.
-> Layout: 5 reels, 3 rows, 9 lines
-> Max bet: €18 per spin
-> RTP: 96,8%
---
---
Gonzo's Quest (Avalaunche Feature)
One of our favourite pokies here over at www.Netentfreespinsx.com is Gonzo's Quest, a game built around the Spanish hunt for gold in South America. It's a slot with 20 lines and an avalaunche, meaning winning combinations are removed and replaced with new symbols. Big wins mostly occur in the feature bonus round, which is triggered by lining up three golden mask symbols on a winning line. Gonzo Pizarro will then travel to the city of El Dorado and the player earns 10 or 20 Avalaunche free falls with an ever growing multiplier that can rise up to 15x.
Like Dead or Alive, Gonzo's Quest is a high variance slot which means you can win a lot on a single spin, but it can also drain your balance very fast if you're not hitting anything. It has relatively generous return-to-player figure of 96,4%, a big chunk of which is put into the bonus round where blue and green masks pay out tons of credits.
-> Layout: 5 reels, 3 rows, 20 lines
-> Max bet: €40 per spin
-> RTP: 96,0%
---
The Wishmaster Slot (Wishes)
The Wish Master is a 20-liner with 5 seperate reels and 3 rows that can be played at casino's like ComeOn and Royal Panda. The game features scatters, substitution Wilds, Expanding wilds and stacked wilds with big multipliers. When you hit a scatter symbol on the reels you will activate a wish, each of those come with a special bonus mode that randomly throws wilds onto the screen.
The wishes will initially be active for ten spins, but extra rounds can be added whenever a new wish lands on the reels. The goal is therefore to collect multiple wishes that stack onto eachother, creating huge winning combinations for the player as they return spin after spin.
-> Layout: 5 reels, 3 rows, 20 lines
-> Max bet: €100 per spin
-> RTP: 96,6%
---

Jack and the Beanstalk (Walking Wilds)
Jack and the Beanstalk comes in fourth as it is a bit lower variance, meaning you can get more playtime but the wins are usually not as big. The game has a special feature called Walking Wilds, which are wildcards that travel along the reels from right to left. In the feature bonus you'll attempt to grow a beanstalk all the way to the top and ultimately unlock expanding wilds, which can be dropped in anywhere on the reels and travel across the playfield, much like regular wilds.
Jack & the Beanstalk slot can suddenly go hot in stage 3 of the bonus game, where multiple expanding wilds start to come in. Stage 3 is triggered about once in three bonus rounds.
-> Layout: 5 reels, 3 rows, 20 lines
-> Max bet: €100 per spin
-> RTP: 96,3%
---
Pyramid: Quest for Immortality (Avalaunche)
With a huge possible win of 7.200.000 euro's in a single spin (which can only be achieved on max bet), Pyramid: Quest for Immortality is one of Netent's high variance games that offers online gamblers extended playtime and the possibility of spinning a life changing win. Instead of sporting all kinds of special features, the Pyramid slot is filled with just regular symbols which can change into wilds when a combination is formed on the top row. These are sticky wilds though, meaning they will stay for the entire duration of the spin.
Pyramid: Quest for Immortality has a multiplier that increases with every winning spin, while succesful combinations are replaced with more symbols (Avalaunche feature similar to Gonzo's Quest). The winnings on your first spin will not be spectacular, however once you start to land bigger multipliers by making multiple consecutive wins, big prizes will start to fall.
-> Layout: 5 reels, 5 rows, no lines
-> Max bet: €200 per spin
-> RTP: 96,48%
---
---
What defines the best paying slot games?
Few online slots players know about the concept of variance, which affects the game's payouts in a huge way. High variance slots will tend to eat a balance faster, but the flipside is that such fruitmachines often feature paytables with high-value reel strip symbols that will pay out a sizeable prize.
This is especially true when five of such symbols are lined up on a winning line (5 Of A Kind), or are combined with a bigger multiplier. Now that you know both the advantages and downsides of playing big win slots, here's our list of the top pokies or fruitmachines to play for real money when you are hunting that big win:
How variance factors into the equation
Most of our favorite Netent games are high variance games, they give you a chance of winning over thousand times your stake with a single spin. With these types of gambling games you should be careful not to make too big of a bet, or you might see that fresh deposited balance go up in flames. Always remember to set a budget and stick to it, especially with some of the bigger paytable slots since they can eat your money fast whenever they decide to go cold. Practicing bank roll management is always a recommended strategy, both for high variance videoslots and other casino games.
Avoiding progressive jackpot slots
Also note that for this guide we have chosen to exclude Netent games with jackpots, for in such slots a part of your wager will always go towards the pooled progressive prize(s), therefore lowering the theoretical payout percentages and your chances of winning big. You can find a list of all theoretical slot payouts by checking out the game payouts (Return To Player).
To summarize the strategy for high variance games: choose an appropriate bet size when playing and remember to avoid all jackpot games when your goal is to play only those games with the highest theoretical returns.