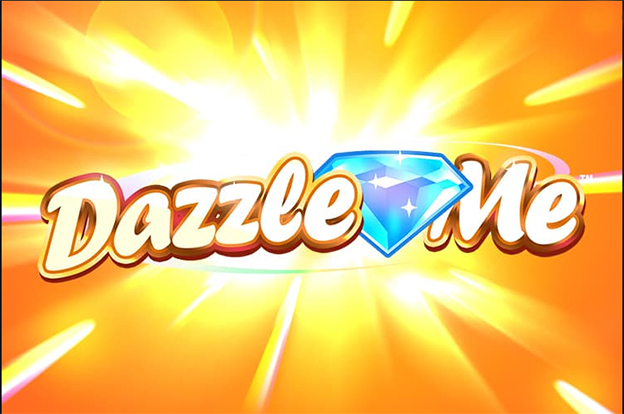 After announcing their plans for the next couple of months, we now know that Net Entertainment will release a brand new slots game in August called Dazzle Me. Check out the image we managed to find and see if you can spot new features.

Take a peek at what's in store for Netent gamers
Although not much has been revealed yet, a small image of Dazzle Me did get leaked onto the internet showing all sorts colorful gems on the reels that kind of remind us of a certain other videoslot that is immensely popular, Starburst. The question though, is do we need another low variance slot like Starburst and TwinSpin? Or will they add more special features into the game so that it will be even móre popular than their previous slots? We'll have to wait until Dazzle Me releases to find out…
Speaking of which, the release date is one of the few things we do know for sure: it's set at August 24th. We have also been informed that there will be 76 paylines active (quite an odd number for a videoslot) and it has the 7-symbol on the reels. As for the special features and other symbols included we can only guess. Perhaps it will feature expanding wilds and scatters, or maybe it's a simple slot without retrigger and bonus rounds? Time will tell.
Other videoslots coming out this summer
We will certainly be looking for more information as we progress further towards August but until then there will be another cool casino game to look forward to, which is of course the slot for July: Sparks, an electrically charged and volatile game with two-way winning opportunities.
Be on the lookout for freespins offers when it hits on the 23rd! Since Netent have given away hints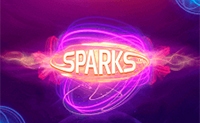 towards their next releases in a game plan for the summer, you can take a peek and see whats in store:
July 23rd: Sparks Slot (Electricity)
August 24th: Dazzle Me (Sparkling gems)
September 23rd: Hook's Heroes (To be revealed)
Desktop & mobile releases
All three online slots have been announced to run both on desktop as well as mobile platforms, meaning fans of Netent Touch will not be left out in the cold. With their constant additions to the Touch platform it's become ever more enjoyable to have a quick gamble on your phone, and Dazzle Me will no doubt add to the excitement. Get ready for an epic summer!
Update: 07-07-2020
Netent uploaded a youtube clip of the Dazzle Me slot, showing off some live gameplay on a smartphone. It seems the reels can be linked like TwinSpin and a randomly triggered feature will place stacked wilds across the reels, granting players another free spin and a bigger chance to hit a prize. Watch it here: