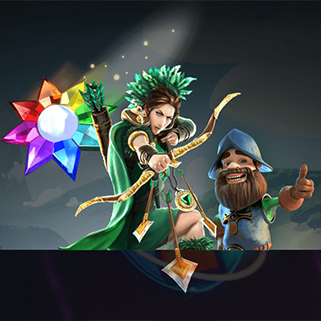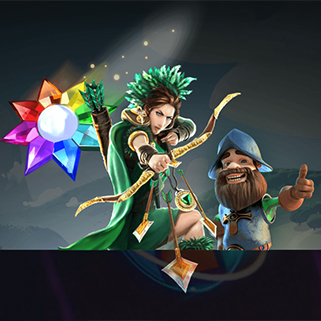 Today we will outline ten strategies that will prove useful when trying to beat a casino. They might not prove to be significant on their own, but when all ten are combined they can have a pronounced effect on both the long-term profits and your overall enjoyment.
Tip 1: Carefully choose your casino's
Without a doubt this is one of the most important things to keep in mind: carefully choose the sites that get your playtime. Subscribe only to those that are vouched for by other players and seem trustworthy. Do your research, look at the license, player complaints, types of games offered and the general design of the website.
Playing detective on Google is one of the most effective ways of getting a feel for a certain casino and if something feels off, trust your instincts and move on. Doing this will save you loads of trouble in the future as reputable casino's offer far better support in case something goes wrong. Do your homework; we promise you won't regret it.
Tip 2: Always play by the rules
One thing new players tend to do is skip the terms & conditions listed on every site. While this might not have any instant negative implications, you might be setting yourself up for a huge disappointment in the future. Withdrawals can be declined whenever a rule is broken, so you'd be wise to always check the terms when signing up to a new site. As long as you stick to the terms, your payouts will be on time and you won't have to enter an argument with the support staff.
Tip 3: Choose the right slots to play
Every slot you'll encounter in the casino pays out according to a certain percentage, also known as the Return To Player (RTP). There are plenty of sites (including our own) that list all slots with their respective RTP value. Make sure you use this information to your advantage by only playing those slots that offer higher percentages. Anything above 95% is considered above average.
Tip 4: Know when it's time to cash in your chips
Extremely important for those adrenaline-seekers who keep upping their bets: don't count on your lucky streak to go on indefinitely. Instead, quit when you're ahead and cash out your chips when you feel like you had decent playtime and some good wins. As a rule of thumb, anything over 200x your stake size is considered a lucky win.

Tip 5: Only go for bonus offers that are worthwhile
Bonus money is a great way to extend your play sessions and make bets bigger than usual. However, they always come with a small print that we encourage you to read. For example, some welcome bonuses have wagering of 40x the deposit + bonus amount which is insane and hardly in the player's interest. Only take bonuses that have low wagering attached like 30x the bonus amount.
Tip 6: Avoid the transaction fee.
Nowadays most casino's have a whole range of payment options available ensureing every player can safely deposit and withdraw money quickly. Be sure to have a look on the payment processing page where you will find the deducted fee charged for every method. You'll want to use the ones that charge no additional costs so you can make full use of the deposited amount.
Tip 7: Play on games without a jackpot
Games without a jackpot tend to offer far better return on your investment since they do not put a part of your wager towards the pooled prize(s). If you have some balance and feel like you actually have a shot at winning big, you can always go ahead and try your luck. But if you want the best payouts, stick to those slots that do not pay millions of coins.
Tip 8: Join multiple sites for free spins

Not only will you have the added advantage of beeing able to enjoy exclusive games, you'll also be receiving free spins presents from our list with Netent free spins casino's. Usually they are worth a few bucks or euro's, but when you add them all up they can increase your budget significantly.
Tip 9: Don't drink and gamble

Mistakes are made once you down a few pints. You'll start placing huge bets and clicking the wrong buttons, which can be costly mistakes. Avoid drinking when you're gambling with your own money, or you might end up regretting some of your decisions the day after.
Tip 10: Keep an eye on the promotions pages

Plenty of casino's host special promotions that every gambler can take part in, either by opting in or qualifying yourself with some wagering. Not every player is necessarily notified of these big tournaments, casino races and give-away presents but they are always added in the news or promotions-page of your casino. Be sure to check back regularely and see what's currently running.